It's been about a week since we were hit by Hurricane Irma. We were whacked here on the east coast of FL but fared much better than the west coast. Trees down, utility pole down, large fence destroyed, no power for a week, many businesses closed, lots of cleanup that took an entire week – but nothing like we went through in 2004.
Hurricane Jean stormed into town on Sept 25, 2004, but what made this hurricane so treacherous for my wife, our cat Felix and me was that at about midnight we were directly in the line of a tornado.
We were in the bathroom (safest place to be), and the house began to shake harder and harder, practically to the point where it felt like it was going to be completely uprooted from the ground, or that the house would be completely leveled and destroyed – with us in it.
We were scared beyond belief. Words can't describe that experience.
Finally, with no concept of how long it took to stop, things started to calm down. Then when I ventured from the bathroom I saw damage through the entire house. Water leaked all over the place, but it looked livable at least through the night.
After collapsing on the couch, Pam and I fell asleep from exhaustion.
In the morning, I went outside and looked in amazement at the roof of our townhouse sprawled out on the pavement and covering a neighbor's car.
Within 30 minutes of seeing that, Fire and Rescue told us we had to leave because the home was uninhabitable.
We had our lives and were grateful, but we knew we were faced with a huge disruption.
I was also training for two shows and still wanted to compete in them. I found a place about an hour away that accepted pets and had a kitchen, so we checked in there and stayed a couple of nights.
My mother (I had checked on her before we went to the hotel) insisted we check out of there and stay with her as long as we needed to. We ended up being displaced for an entire year.
I look back at that time in gratitude for our lives and the love of my family, but I also think about the perseverance I had in continuing to get ready for the two shows just two short months after the hurricane.
Just because we moved in with my mother didn't mean everything was back to normal. There were the endless dealings with the insurance company, going back and forth to the townhouse to get things, and the emotional disruption really threw me off my game.
But like every good Rocky, I had my Adrian (my wife, Pam) supporting me the entire time and telling me to not quit, to do those shows and to win. She fueled my training with her support.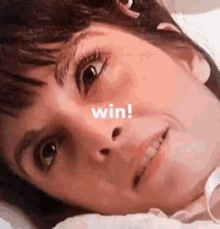 I never went off my diet. I never missed a training session. I just kept moving forward.
The results: At the time, I was competing in the INBF (International Natural Bodybuilding Federation) and competed at the Monster Mash show in MA. I ended up winning my WNBF (World Natural Bodybuilding Federation) masters pro card (a year later I won the open pro card), took first in the open lightweight class and won the best poser in class award.
At the show, the emcee talked about my hurricane experience, and prior to my evening free pose announced, "Raphael dedicates his routine to the courageous residents of South Florida." That choked me up.
One week later I competed in New York City at the INBF amateur world championships and placed first out of a very deep class of 12 in the open bantam weight class.
Very few times in life do we have the opportunity to feel extreme pride in ourselves, and for the most part, people seem to cut themselves down a lot instead of ever saying, "Hey, I'm proud of myself for what I did." Well, I was damn proud of myself.
For me, life lessons are sometimes learned from the most challenging experiences.
I embraced my victories, felt proud of myself and returned to Florida with the best gifts of all – BIG, warm hugs from my wife and my mother.